Misdemeanors & Felonies Attorney Serving Leander, Texas
Fighting for Your Rights in Leander, Texas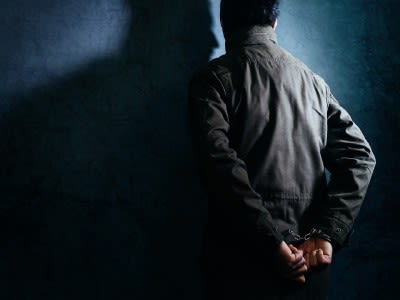 Remember, you are presumed innocent until proven guilty. Don't let the police bully you. The State has an obligation to prove your guilt beyond a reasonable doubt. If you talk to them, you may provide them with irrefutable evidence that will be used against you and will negatively affect your future.
Attorney Wurster relies on years of experience to provide effective representation throughout your felony or misdemeanor case.
Call the criminal defense lawyer at the Law Office of Bradley Wurster, PLLC right away to schedule an appointment. Attorney Wurster serves clients in Leander, Texas.
Don't talk to the police without an attorney present. If you're not a victim, you're a suspect.
There Are Several Reasons You Should Have an Attorney Before Talking to The Police.
1. An attorney can possibly help get you released from jail sooner and get bail set.
2. An attorney can help get your case dismissed
3. Being arrested and charged for assault can have an effect on professional licenses.
4. Being found guilty of domestic violence has long term effects.
5. When being questioned by the police, you should request an attorney and refuse to talk to them until given a chance to talk to your attorney.
Jail Release
After being arrested, the police can detain you for up to 72 hours. With the help of an attorney that period of time can be greatly reduced.
Juvenile Arrest
If you are a juvenile facing criminal charges (or parent of the juvenile), you can't afford to have a criminal charge on your record. Criminal charges can sometimes remain on your record once you are an adult. You may have to disclose this conduct later on in your life, such as school applications or work applications. If you are in need of representation, call for help. Let me help you.
Misdemeanor Charges
DUI and drunk driving, boating under the influence (BUI), flying under the influence (FUI)

Criminal mischief

Traffic offenses

Theft

Drug-related crimes

Criminal assault, domestic abuse, and family violence
Felony Charges
Arson

Rape

Robbery

Kidnapping

Homicide and manslaughter

Any of the above in an aggravated form
Let me help you fight against felony or misdemeanor charges for:
DUI and drunk driving, boating under the influence (BUI), flying under the influence (FUI)

Criminal mischief

Traffic offenses

Theft

Drug-related crimes

Criminal assault, domestic abuse, and family violence

Homicide and manslaughter

Possession of drugs or weapons

Crimes of moral turpitude

Assault charges related to self defense