Medical Malpractice Attorney in Leander, Texas
Helping You Seek Justice for Yourself or Your Loved One
A Medical Malpractice Lawyer in Leander, Texas Is on Your Side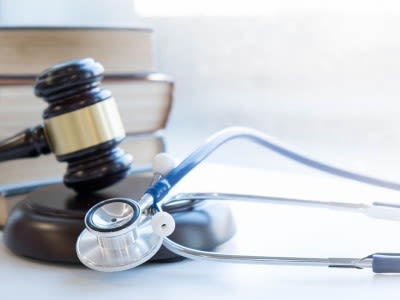 We trust our doctors to provide us with the best medical care. When a physician violates that trust, he or she puts your well-being at risk. If you or a loved one was injured because of a physician's negligence, you deserve closure and compensation. Turn to the Law Office of Bradley Wurster, PLLC when you need a medical malpractice lawyer. Bradley Wurster practices personal injury law in the Leander, TX area, including Williamson County.
Attorney Wurster will listen carefully as you describe how the medical malpractice has affected your family. We'll then discuss the next steps, including filing a civil claim. You'll appreciate having an attorney on your side to alleviate the stress.
Contact the Law Office of Bradley Wurster today to schedule a consultation.
Do You Have a Case?
Find out by speaking with a medical malpractice lawyer at the Law Office of Bradley Wurster. Before filing a civil claim, you need to prove that...
The practitioner was caring for your loved one.

The practitioner neglected to provide the appropriate level of care.

The practitioner's actions or inaction led to your loved one's injury or death.
Don't wait to contact a personal injury law firm in Leander, Texas. Call the Law Office of Bradley Wurster at 512-399-1019 today.